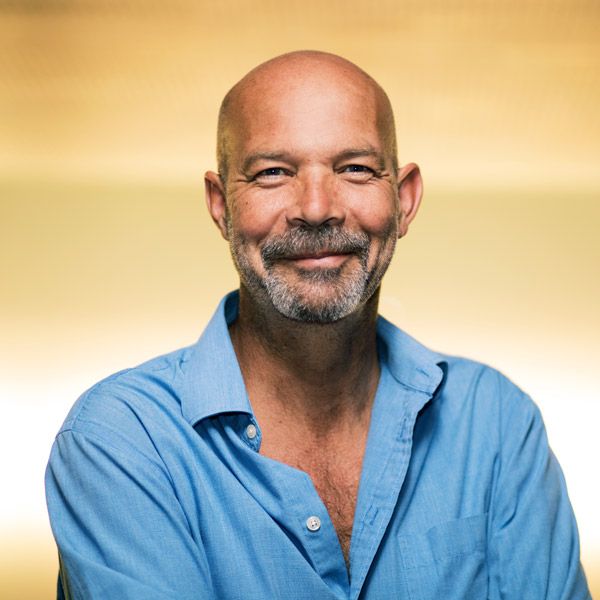 Author, Producer & Mastermind
Heinz Kasper
is a light painter, a light draughtsman, and a light designer. On his travels from Europe to Africa, from India to Japan, he traces the different manifestations of light, experimenting with colour spaces and shadows. With this in mind, it is only logical that Heinz Kasper does not limit himself only to the institutions of art during his research trips. Alongside his light designs for museums and his participation in international light festivals, he also mounts interior and exterior architectural projects as well as temporary exhibitions and other projects related to all genres of the pictorial arts. Moreover, time and again the Austrian creates and stages illuminated ``moving pictures`` in which nature itself is brought to speak. In the end, everything is light.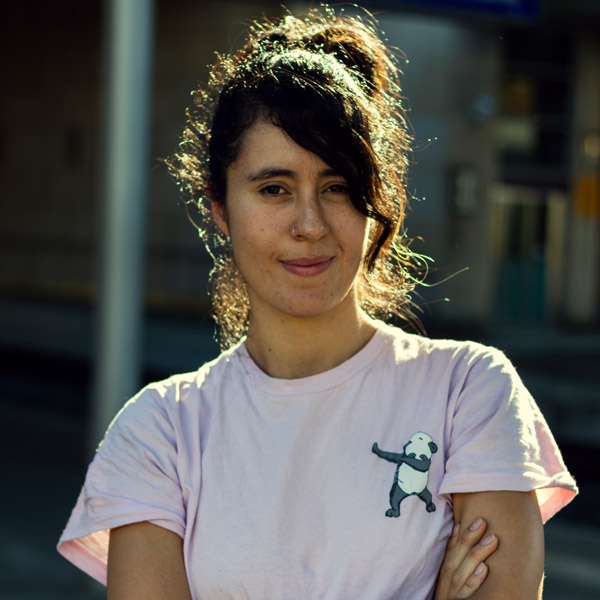 Choreography & Performance
Juana del Mar Jiménez Infante
Juana del Mar is a multidisciplinary artist who has developed her creative practice based on dance and performance, engaging in different forms of communication and interaction with the viewer/ spectator. Co-founder and dancer of the Company, Maldita danza, Juana has been part of various companies and national and international projects. Juana worked as assistant director at the Jorge Eliecer Gaitán Theater Resident Company, for the production of the work, COLUMBARIO directed by Jorge Bernal; and in 2018 for the work Puppet - Human Form II by choreographer Minako Seki in Hannover, Germany. Alongside the above, the artist has also participated in festivals, and residencies, both national and international in countries such as Croatia, Germany, Holland, Belgium, Spain, Romania, Cuba, Panama and Costa Rica.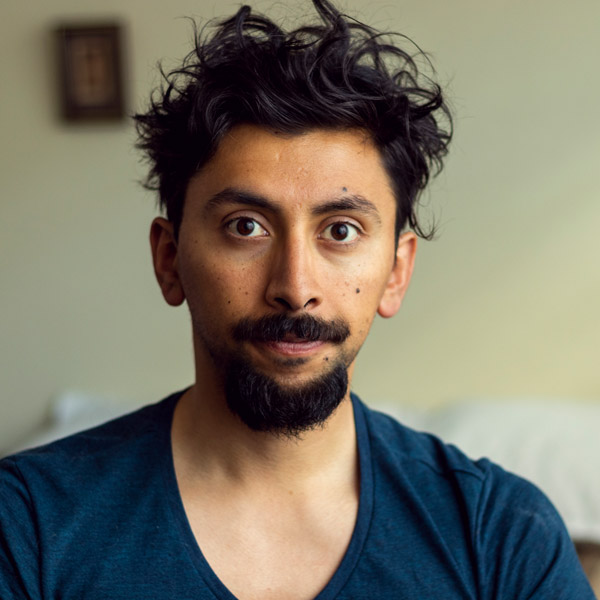 Camera & Editing
Andrés Arizmendy Benavides
is a Colombian filmmaker and visual artist. He has worked in feature films, documentaries, short films, stage productions, video clips and commercials in which his particular interest in image and its relationship with gesture and language is noted. His work as cinematographer for short films such as ``Yucas``, ``Oranges``, best short film at the Palm Spring International Film Festival & ShortFest and ``Tiple``, best short film at International Film Festival of Cartagena, stands out. His video clip "Tren" was selected as one of the 15 best Latin American videoclips of 2012 by Remezcla. He was part of the exhibition "Losing the human form. A seismic image from the eighties in Latin America" at the Reina Sofía Museum with his work "Palace of Justice on Fire". He has been part of interdisciplinary works that bring together dance, performance and moving image. And his work as a teacher in the cinematographic field is also outstanding.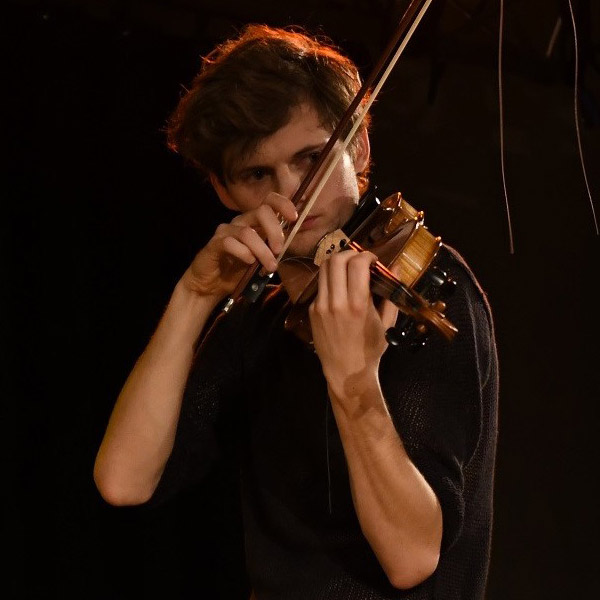 Composer
Matteo Haitzmann
Born and raised in Unken (Salzburg Land). Lives since 2009 in Vienna. Studied jazz violin and baroque violin as well as performance art and contextual painting at the Academy of Fine Arts Vienna. He is a founding member of the Ensemble ALMA and the alternative jazz collective Little Rosies Kindergarden. He also worked on productions byAnna Mendelssohn and Ursula Reisenberger and is currently on stage with Simon Mayer in the play ``Sons of Sissy". Matteo Haitzmann has received the following awards: Fellow of the City of Munich in the MELT Festival (2009) Second place in the Austrian World Music Awards (2015) German World Music Award The RUTH as part of the Rudolstadt Festival (2017) one-year scholarship for the performing arts of the Province of Salzburg ( 2017)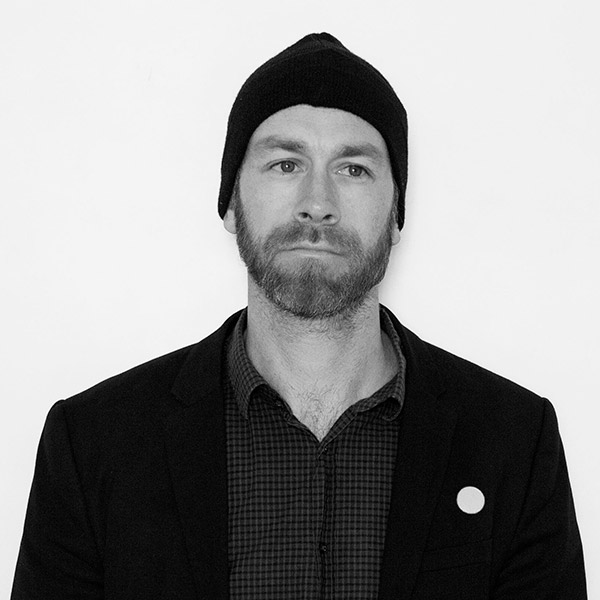 Sounddesign
Samuel Schaab
Studies of art history, LMU Munich, studies of media art at University of Applied Arts Vienna, scolarship at the University of the Arts Zurich, studies of sculpture and multimedia art at University of Applied Arts Vienna. Various Projects in the field of visual arts, performance and sound all over Europe, Switzerland, Israel,Turkey, Russia, Ukraine,Taiwan. Participating in projects for the architectural biennal in Venice, the Thyssen Bornemisza Art Contemporary Foundation, the Collection Friedrichshof or the Art Brussels art fair. As a sound artist and stage designer he worked among others for the Schauspielhaus Vienna, the Volkstheater Munich, the Werk X Vienna, Schauspiel Hannover or the Bavarian Broadcast (BR).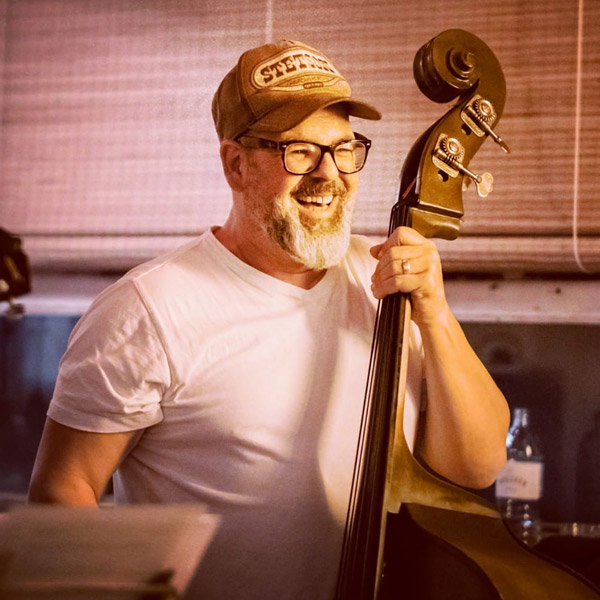 Sound Editor
Moe Jaksch
From Berlin, masters of all istringed nstruments (except violin). He is also Berlin's best R&R double bass player. He plays or has played in numerous bands and with many well-known greats like Chuck Berry, Donovan, Van Dyke Parks, 17 Hippies, Copyright 2019 by Heinz Kasper Sky and Earth Cooperation Unlimited Seite 6! von 9! Nena, Pankow, Danny Dziuk, and many more. Produced in your own studio Film & Advertising Music, Bands & Audiobooks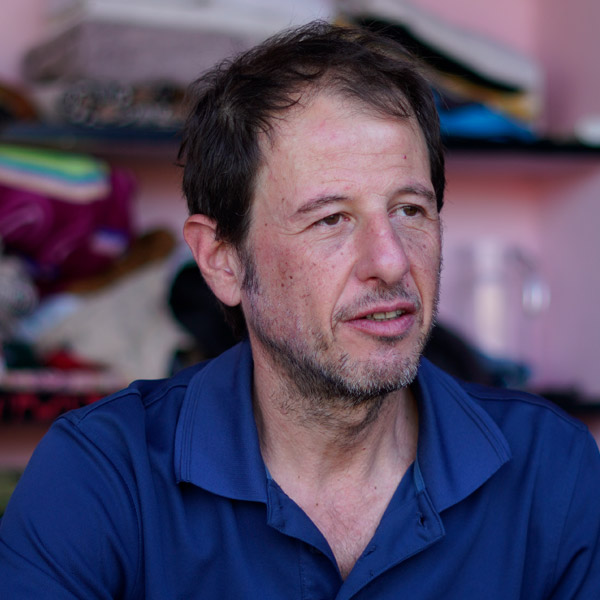 Camera
Haim Yafim Barbalat
was born in Russia. In his childhood, his parents migrated to Israel, where he finished school. For his studies, Haim moved to Paris to be able to attend the Ecole du Mime Etienne Decroux. After this, he went on studying acting in the Nissan Nativ Theatre School. After some years working as an actor and Performer, Haim decided to get to know the camera. So he begun to study Film in Hamidrasha. Now Haim is working in the cultural sector as a Filmmaker and Photographer. He is taking photographs for magzines like Ha'aretz an Yediot Aharonot in between others. 2010 Haim was filming the documentary ``Please touch``, which is telling the story of a deaf-mute theatre group. Also he showed his Video Art in the Habima theatre, as well as in the Festival FKZ in Poland and in th eIsrael Festival. Hi last documentary is called: ``The wondering jew.``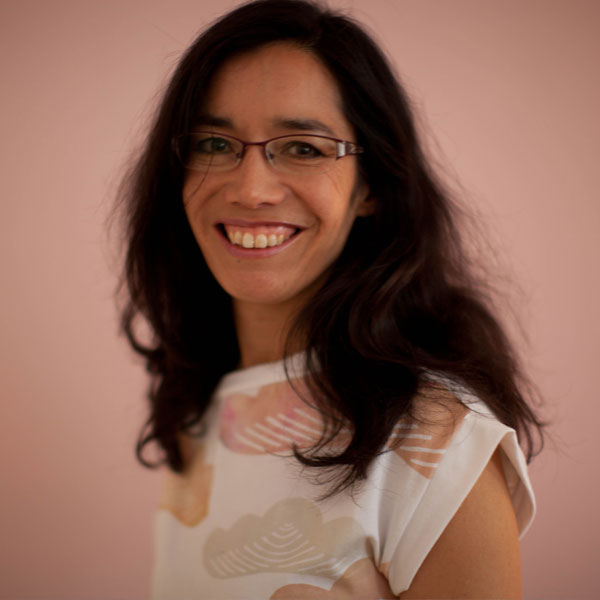 Costume design
Mido Kawamura
Is a costume and fashion designer who grew up in Germany and Japan before studying English, Japanese and sociology in Cologne. In collaboration with Michele Bruniaux (Marken in Motion / Dusseldorf ), she designed stage sets and costumes for fashion shows and product presentations throughout Europe for many years. Since moving to Berlin, she has been working closely with butoh-dancer and choreographer Minako Seki, with whom she has made numerous dance productions. Past projects she has worked on include, among others, dance productions by Elias Cohen / Chile and Heike Schmidt's "Prayer - A Human Function`` at the STUK Kunstencentrum Leuven / Belgium as well as in Hellerau / Dresden. In 2009, seh contracted to work as an instruktor at the Ernst-Busch Academy of Drama / Costume Design. Midori is long- time NETWORK AKS member, and designed the acclaimed costumes for ``Angel Fragments``, ``right in the middle of something I cant see", and other stage productions and performances.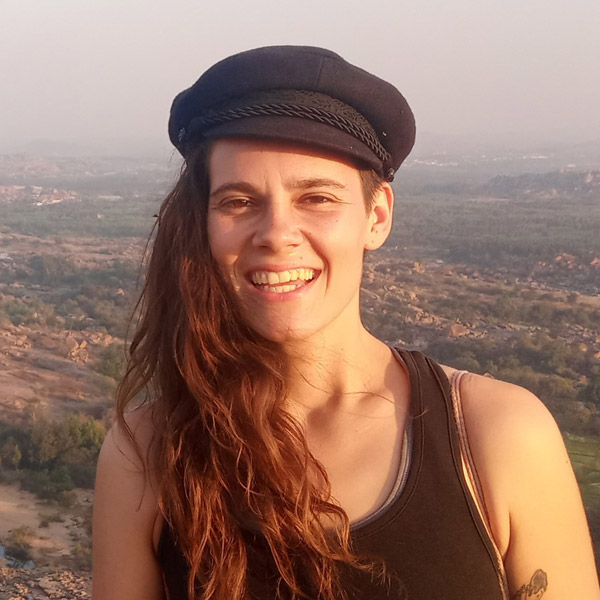 production assistant
Franziska Gerth
studied Latinamerican studies and teaches German as a foreign language. Sometimes she is translating german to spanish, culture to culture, thought to image, image to movement, and movement back to german. The big Theme is language, spoken or unspoken. Franziska has organized the ``Political Art Days`` in Dresden, has set up Workshops and Performances of different Dancers in Cologne and is assisting the Dancer and Choreographer Minako Seki in her Workshops and Retreats. She is also working as a Performer. Her last piece ``Responding to Freedom`` was shown in the Studiobühne in Cologne.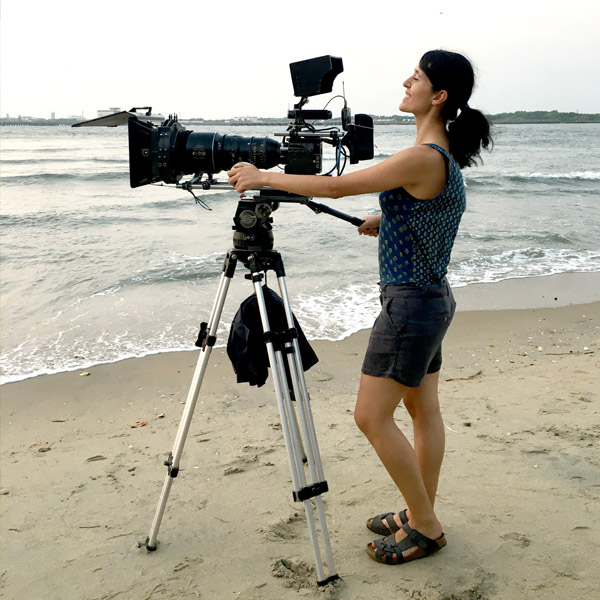 CINEMATOGRPHER, DRONE-OPERATOR AND EDITOR
Leon Felipe Jimenez, Aaditha Chand , Mohammed Fassal, Parasher Baruah, Vikash Rai, Mihir Bhatt, Nand Singh Rathore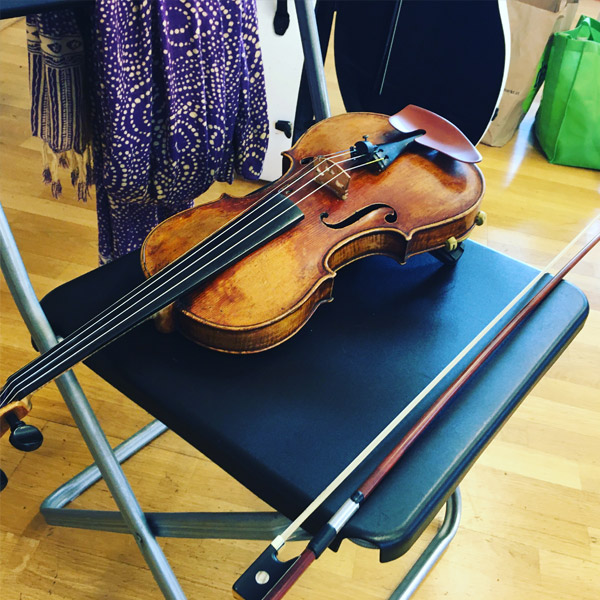 MUSIC AND SOUND DANCER AND PERFORMER
Corinna Guthmann, Swantje Tessmann, Lea Tessmann, Ali N Askin, Deepsankar Bhattacharrjee, Devi Lizzy Reith
DANCER AND PERFORMER
Guentci Armenta Rodríguez, Vanessa Henriquez, Ana Maria Benavides, Daissy Viviana Robayo, Juan Camilo Herrera, Hugo Alberto Rodriguez, Alejandro Penagos, Ruben Dario Garzon